Meet the 2021 Land Rover Defender: "SUV of the Year"
Experts Have High Praise for the 2021 Land Rover Defender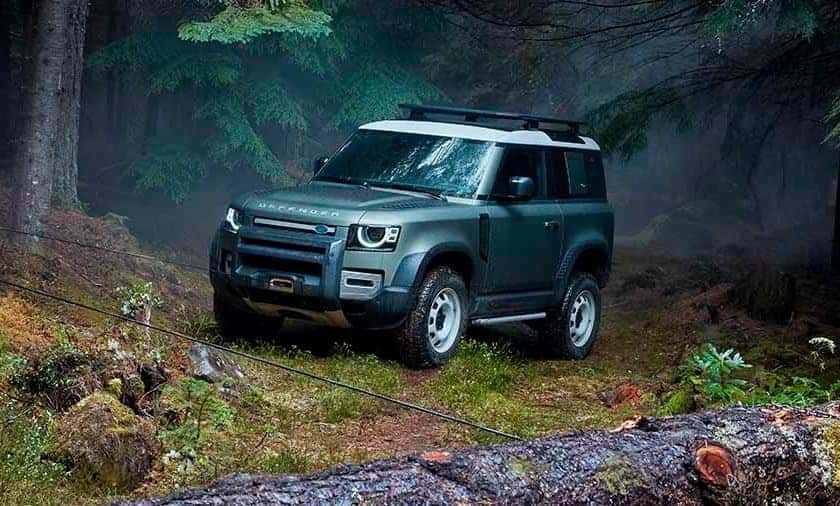 In the annals of SUV greatness, the Land Rover Defender has set the standard for legendary status. While it was discontinued several years ago, last year SUV enthusiasts were thrilled by the reintroduction of a new, state-of-the-art version. Now the 2021 Land Rover Defender is for sale at our Tampa dealer, and the experts are nothing short of thrilled.
Let's take a look at what the industry's top reviewers are saying about the latest Defender.
"The Defender is capable off road, but there's so much more to this new Land Rover. This excellent SUV is spacious, features a superb turbo-six engine, and an incredibly smooth ride. No wonder it's our 2021 SUV of the Year."
"Billy goat capable…Return of a storied nameplate…Comfortable on the road…Lots of customization…Torquey turbo-6…An off-roader with controlled on-road manners, the 2021 Land Rover Defender is a roomier, more civilized alternative to a Jeep Wrangler."
"Legendary off-road abilities…Smooth on-road ride…Nicely outfitted cabin…The first Defender became an icon the world over, and this modernized version adds to that legacy."
"There's nothing to match it…Drives amazingly well, and very refined. Insanely good off-road. Brilliant design."
"The 21st century off-roader…Class-leading off-road capability…Refined on the highway, too…Seating for up to seven occupants…Appealingly rugged cabin design…Lots of personalization options."
"Pros: Excellent off road, 2-door or 4-door, rich heritage, smooth inline-6 engine, utilitarian, but comfortable, seats up to seven, full-size spare tire."
Suffice to say that if you're looking for a luxurious ride that delivers truly unrivaled capability, the 2021 Land Rover Defender is it.
What's New in the 2021 Land Rover Defender?
Now you're probably wondering, what's new about the 2021 Land Rover Defender?
The most exciting updates involve the release of two new trims. First there's the Defender 90, which packs all of the model's capability into a trimmed down, 2-door version, and can be equipped with or without air suspension. There's also the new Defender X-Dynamic, which upgrades the Defender by adding in a few extra luxury features in the cabin along with larger wheels.
No matter which trim you choose, your 2021 Defender will be packed with sleek technology, such as the company's brand new Pivi Pro infotainment system, Connected Navigation Pro, a Head-up Display, an Interactive Driver Display, and the unique ClearSight Ground View 3D, which allows you to see the ground beneath the front of your vehicle. And all of that is just the beginning.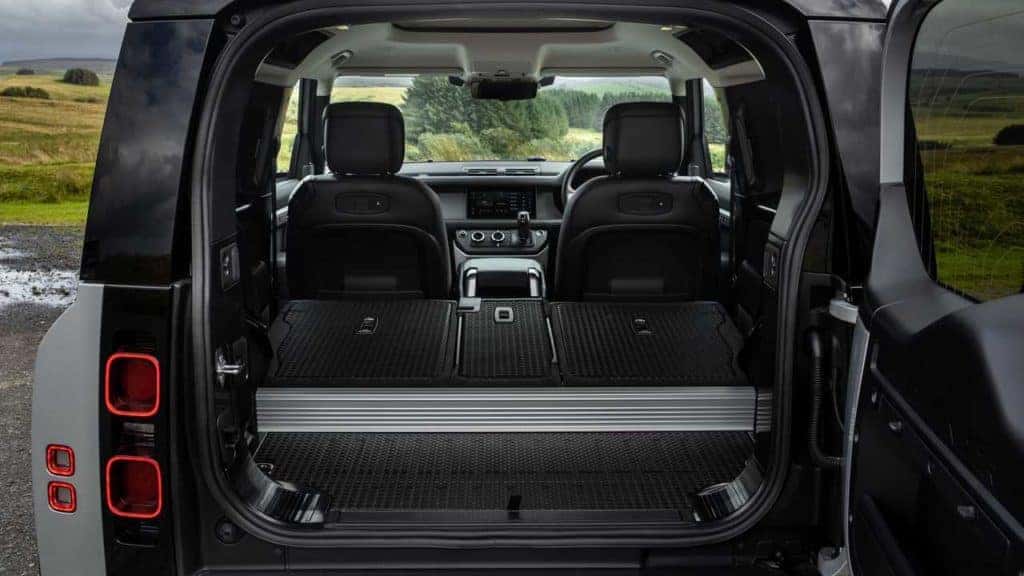 Test Drive Your 2021 Defender at Our Tampa Land Rover Dealer
Ready to see why the 2021 Defender has everyone so excited? It's for sale now at our Tampa Land Rover dealership. Feel free to visit and test drive directly at our location, or you can call and arrange a time to test drive from the safety of your home or office. And you can shop knowing that you'll enjoy our unparalleled commitment to customer satisfaction.
Check out our current 2020 Land Rover Defender selection, or call Land Rover Tampa at (813) 930-2505 today.