The 2021 Land Rover Discovery Sport Is for Sale Now: See Why Experts Are Thrilled
The 2021 Land Rover Discovery Sport Delivers More Luxury and Comfort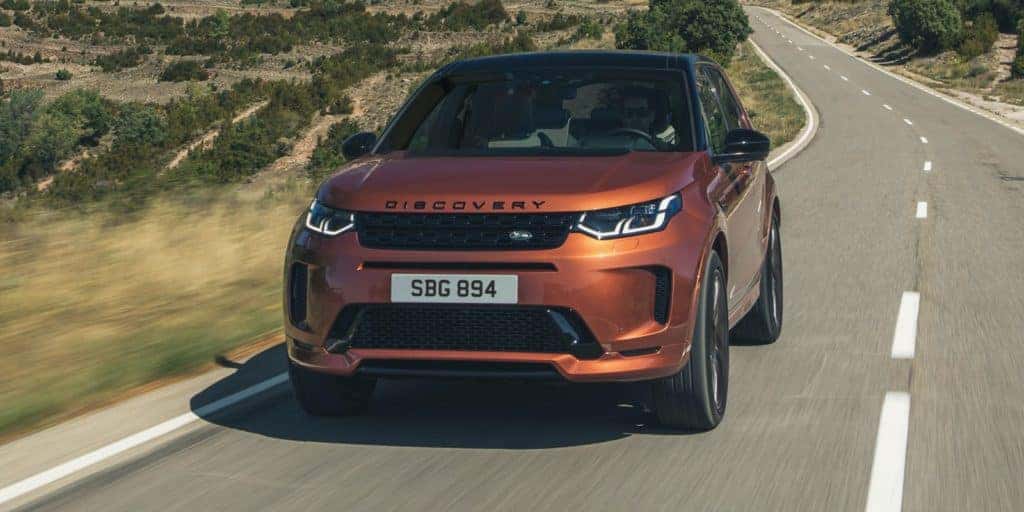 For a long time the Land Rover Discovery stood as the massive champion of the luxury SUV space, but there was a contingent of drivers who appreciated its finer points but didn't need a vehicle that was quite so massive. So Land Rover released the trimmed-down Discovery Sport to provide a more city-friendly SUV. Now the 2021 Land Rover Discovery Sport is for sale at our Tampa dealer, and the experts are thrilled.
2021 Land Rover Discovery Sport Reviews
Let's take a look at what a few of the industry's top reviewers have to say about the 2021 Land Rover Discovery Sport:
"Legit off-road capability and a stately exterior design make the Discovery Sport stand out among the throngs of Jeeps at the trailhead…Distinguished appearance…Rugged off-road capability…Roomy interior."
"Comfort, flexibility, and downright classiness…Classy to look at…Comfy to sit in…Better tech than ever."
"Clean styling…High-quality cockpit…Good cargo space."
US News Rankings and Reviews
"The 2021 Land Rover Discovery Sport is one of the best off-roaders in the luxury compact SUV class…User-friendly infotainment system…Roomy cabin with cushy second row seats."
"Impressive off-road capability…Good handling…Handsome design."
"Big on off-roading…Some fascinating tech features…Completely refreshed interior…Fresh and upscale…The finish is excellent."
"The Discovery Sport is a worthy representative of the Land Rover brand. Off-road abilities remain very high, and the interior is both durable and refined for the class. Even though it just had a big refresh last year, the tech updates for 2021 are significant enough for us to recommend passing on the 2020 Discovery Sport."
So what's new in the 2021 Discovery Sport?
The new Pivi Pro infotainment system offers an intuitive, state-of-the-art experience.
Phone and data connectivity has been improved.
There is a new and improved surround-view camera system.
An Activity Key bracelet makes it easy to enjoy outdoor adventure without worrying about losing your key.
Suffice to say that the consistently-luxurious Discovery Sport has become more tech-savvy than ever.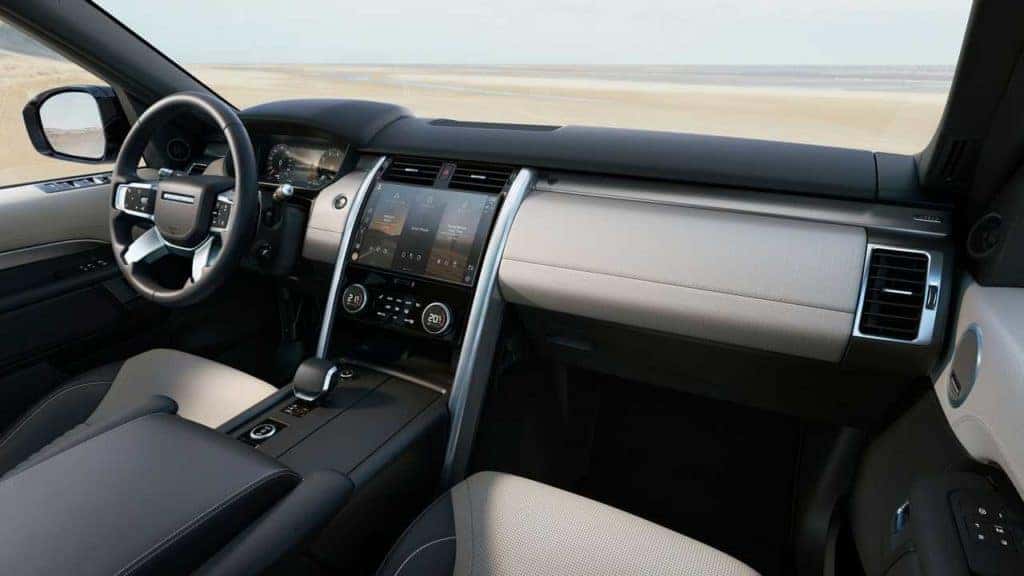 Experience the New Facility at Land Rover Tampa
The 2021 Discovery Sport is for sale now at your premier new Land Rover dealership: Land Rover Tampa.
At Land Rover Tampa, we're currently celebrating two exciting milestones. First, we've just opened our new state-of-the-art facility, which continues to build upon our commitment to offering a truly superior shopping experience—a commitment that has made us the most awarded Land Rover dealership in the nation.
Second, 2021 brings our 50th anniversary. Over the course of the past half-century, our family of automotive dealerships has become nothing short of renowned for offering unrivaled service and expertise, and we look forward to doing the same for the second half of the century. Join us in celebrating our 50th birthday.
Visit Land Rover Tampa today to check out our new facility and help us ring in our anniversary, or schedule an offsite test drive of the 2021 Discovery Sport directly at your home or office.
Check out our current selection of the 2021 Discovery Sport online now, or call Land Rover Tampa at (813) 930-2505 today.