"Regal," "Luxurious," "Desirable" – Experts Hail the 2021 Land Rover Range Rover
The 2021 Range Rover Is for Sale Now at Our Tampa Land Rover Dealer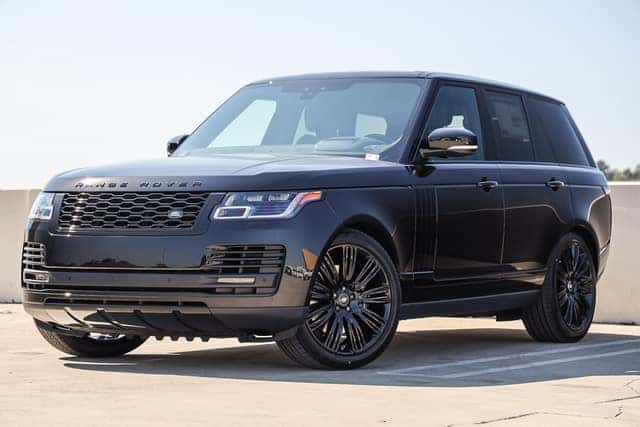 For more than half a century now, the Range Rover has paved the way in terms of SUV greatness. An SUV long before the segment even existed, it's the benchmark for fusing capability with comfort and luxury. Now the 2021 Land Rover Range Rover is for sale at our Tampa dealer, and the experts say that it's brought this renowned model to a whole new level of excellence.
Take a look at what the industry's top reviewers have to say:
"Regal on-road presence…Luxurious interior…Many powertrains to choose from…Few SUVs are as desirable, as capable, and as revered as the iconic Range Rover."
US News Rankings and Reviews
"The Range Rover offers a roomy interior, a powerful engine lineup, and excellent off-road ability…Smooth ride."
"One of the best luxury cars money can buy: this really is a bit of an all-round superstar…It's basically a Bentley crossed with the offroad ability of a tractor."
"Excellent balance of off-road ability and luxury…Wealth of interior and exterior options for customizing…Long-wheelbase variant provides added rear legroom."
"Unmatched elegance…So many customization options…Massive lineup…Supple ride…Terrific engine lineup…The 2021 Range Rover is a true flagship—not just for its maker, but for SUVs in general."
"Numerous engine and trim options…Comfortable, spacious cabin…Strong on- and off-road performance."
"Posh interior…Genuine off-road capability…With its luxurious appointments and genuine off-road abilities, the 2021 Land Rover Range Rover is the pinnacle of its breed."
Suffice to say that if you're looking for paramount capability and luxury, the 2021 Range Rover delivers.
2021 Land Rover Range Rover Specs
Now let's take a closer look at the 2021 Land Rover Range Rover specs and features.
For starters: power. The 2021 Range Rover has plenty of it. The base trim starts things off with a plentiful 355 horsepower. Step up to the 5.0-liter V8, however, and you'll harness a thundering 557 horsepower capable of hitting 0-60 in a mere five seconds. That's practically unheard of among SUVs.
In the cabin you'll find spacious seating and surfaces made up of only the most luxurious materials. You'll also enjoy the state of the art Touch Pro Duo infotainment system, featuring a 12.3" high-definition Driver Display. The interior is also highly customizable to offer greater versatility. It can seat up to five, or you can drop the seating down to two to achieve one of the largest cargo capacities in the segment.
And of course the 2021 Range Rover is one of the most highly capable vehicles ever built thanks to its standard all-wheel drive, 7,700 lbs of towing capacity, and three feet of wading ability.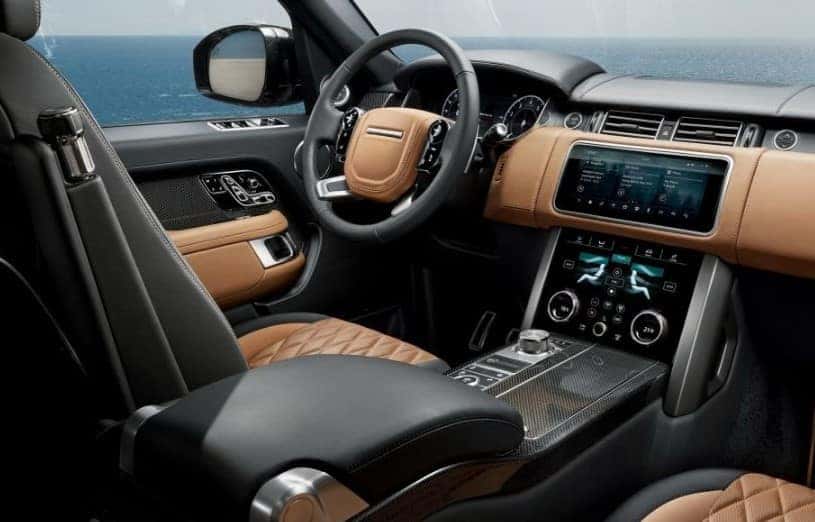 Celebrate the New Facility at Land Rover Tampa
You'll find the 2021 Range Rover for sale now at the premier Land Rover dealership in Tampa: Land Rover Tampa.
We're currently in the process of opening our brand new facility, which features an expansive 50,000 square foot floorplan with a 50 vehicle showroom, making it the largest Land Rover dealer around. It also has the only test drive track in the area.
The recipient of 17 Pinnacle Awards, Land Rover Tampa is the most awarded Land Rover dealer in the entire country. We've received such high honors thanks to our relentless commitment to providing a consistently superior shopping and ownership experience. Simply put, at Land Rover Tampa you can count on receiving complete satisfaction at all times.
Check out our current selection of the 2021 Land Rover Range Rover online now, or call Land Rover Tampa at (813) 930-2505 today.