Meet the "Sleek," "Posh" 2021 Range Rover Velar
The New Range Rover Velar Upholds Its Stylish Reputation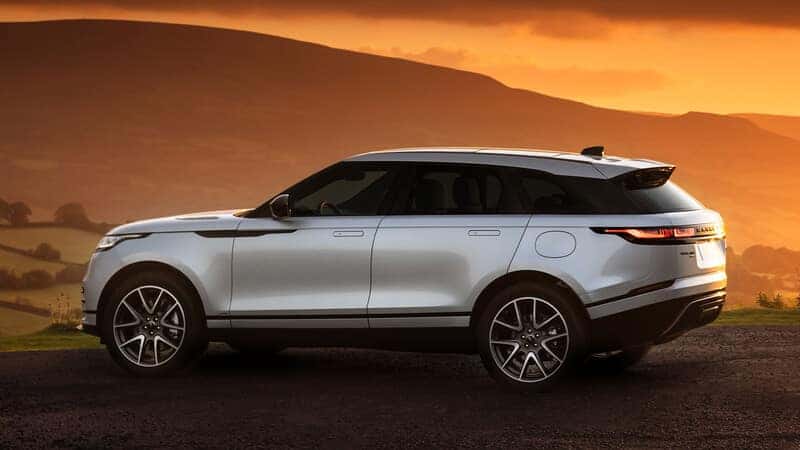 A few years ago, Land Rover introduced the Velar edition of the Range Rover to serve drivers who wanted the automaker's unrivaled capability, but who would wield that capability in more urban settings. The Velar was an instant hit, bringing a new level of style to the Land Rover lineup. Now the 2021 Range Rover Velar is for sale at our Tampa dealer, and the experts say that it continues to be one of the most stylish and refined SUV on the market.
Check out the latest reviews for the new Range Rover Velar:
"The Velar majors on style but it's still a useful car. It's roomy enough for a family, not so big it's awkward in cities, and capable of unusual off-road feats…Achingly stylish inside and out…Improved engines and plug-in option make the heavy-duty bits more competitive…Relaxed and refined, yet unusually superb off-road."
"Slick exterior design…Plenty of space for cargo…Posh cabin…Outfitted with all manner of tech…Undeniably high-end."
US News Rankings and Reviews
"The 2021 Land Rover Range Rover Velar has brisk acceleration, well-rounded on- and off-road performance, and a refined cabin…Plenty of standard and available features."
"Stunning design…Compliant ride, controlled handling…Luxuriously finished interior… One of Land Rover's most beautiful designs to date…Stunning to look at, fun to drive."
"Distinctive styling inside and out…High-quality materials in the cabin…Comfortable front seats."
"Attractive interior and exterior…Comfortable ride…Real off-road ability."
Simply put—the 2021 Land Rover Range Rover Velar is as beautiful to look at and rich with technology as it is capable.
2021 Land Rover Range Rover Velar Updates and Features
The new Range Rover Velar features a number of updates, but two stand out.
The first involves the upgraded technology, specifically with the inclusion of Land Rover's all-new Pivi and Pivi Pro infotainment systems. Boasting dual 10-inch touchscreens, DAB digital radio, Apple CarPlay, Android Auto, and remote control, the cabin experience has become truly state-of-the-art.
The second major update involves the addition of new powertrain options: a new, more efficient V6, and a plug-in Hybrid that can be driven in either Parallel Hybrid or EV Mode. And of course its performance is bolstered by the inclusion of standard all-wheel drive, Terrain Response, and All-Terrain Progress Control. It's also packed with the latest driver assist tools, Matrix LED headlights, and more.

Test Drive Your 2021 Range Rover Velar at the Premier Tampa Land Rover Dealer
Ready to see and experience the unmatched style, luxury, and capability of the 2021 Range Rover Velar for yourself? It's for sale now at our Tampa Land Rover dealer.
At Land Rover Tampa, we're excited to announce that not only have we moved into a new, state-of-the-art facility, but that it's our 50th birthday! Visit us today to check out the new building, and to help us celebrate half a century of automotive excellence.
Did You Know? For a limited time we'll pay you an extra $500 on top of your buyback appraisal value. We want your vehicle, and we'll pay over top dollar for it. Contact us today to learn more.
Check out our current selection of the 2021 Range Rover Velar online now, or call Land Rover Tampa at (813) 930-2505 today.