See Why Experts Say the 2021 Subaru Forester "Nails It"
Reviewers Are Thrilled by the 2021 Subaru Forester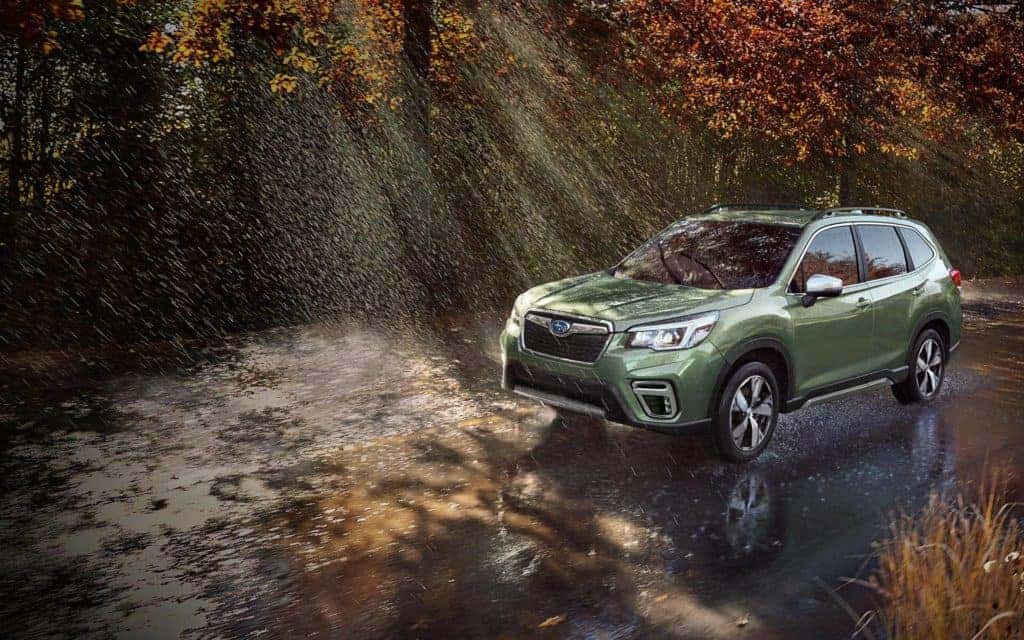 For decades now, the Subaru Forester has consistently stood as one of the truly great SUVs thanks to its paramount versatility, capability, and reliability. Now the 2021 Subaru Forester is for sale at our Tampa dealer, and experts say that it's the greatest edition yet.
Just take a look at what the industry's top reviewers have to say:
"The Subaru Forester nails it on the practicality and image fronts…Thoroughly practical…Roomy interior…Comfortable cruiser."
"A full complement of driver assist features are standard…Enhanced off-road capability thanks to better-than-average ground clearance…Generous cargo capacity."
US News Rankings and Reviews
"Plenty of passenger and cargo space…User-friendly infotainment system…Good fuel economy ratings…Standard all-wheel drive."
"Spacious interior…Comfortable ride…Great visibility…No other compact SUV embodies practicality quite like the Subaru Forester."
"Remarkable value…Remarkable efficiency…Remarkable space…Remarkable capability…A recent Best Car To Buy winner, the 2021 Subaru Forester notches big wins in utility and safety as one of our most recommended crossover SUVs."
"A great all around package…Impressive off-road ability…Smooth ride…Great gas mileage…Plenty of standard safety features…Spacious seating."
"Get into a 2021 Subaru Forester and take it for a drive. It will quickly become apparent why the Forester has been one of Subaru's most popular SUVs year after year…Roomy for a compact-crossover SUV…All-wheel drive is standard…Plenty of safety features as standard…Tough construction."
Suffice to say that if you're looking for capability and comfort, the 2021 Subaru Forester delivers.
2021 Subaru Forester Specs
Let's take a look at some of the 2021 Subaru Forester specs and highlights.
First off, with a fuel rating of 33 highway/26 city, it's one of the most fuel-sipping SUVs on the market. And that's with its standard all-wheel drive—practically unheard of among AWD vehicles.
On top of its AWD, the Forester is made even more capable thanks to its 8.7 inches of ground clearance, as well as the inclusion of Subaru X-Mode. With a quick push of a button, X-Mode adjusts the Forester's performance to ensure greater surface grip. This is invaluable whether you're driving through heavy rain or stuck in the mud.
Speaking of state-of-the-art safety systems, the 2021 Forester is packed with them. Just to name a few, you'll enjoy the convenience and protection provided by the Subaru EyeSight Safety Suite, Subaru DriverFocus Distraction Mitigation, All-Around Awareness, Subaru Starlink Safety and Security, and more.
On top of all that, the Subaru Forester can be equipped with SUBARU STARLINK Entertainment Anywhere, which includes two Apple iPads, two Harman Kardon Bluetooth Headphones, two OtterBox Defender Series iPad cases, and the ability to stream content via onboard WiFi.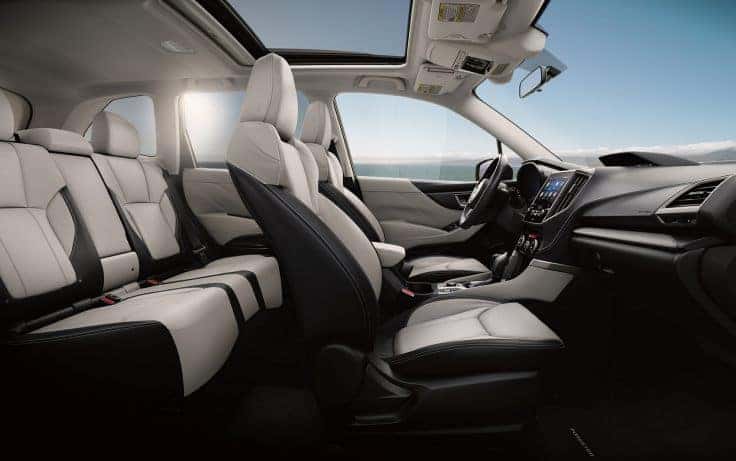 The 2021 Subaru Forester Is for Sale Now at Our Tampa Dealership
Ready to check out the 2021 Subaru Forester for yourself? It's for sale now at Reeves Subaru of Tampa.
What makes Reeves the leader among Tampa Subaru dealers? It starts with our vast selection, which currently includes more than two-dozen versions of the 2021 Forester. This makes it easy to find the ideal model and trim for your needs.
At the same time, you'll experience our famously superior customer service. We're committed to providing you with complete satisfaction at all times, meaning you'll always enjoy service that is knowledgeable, prompt, and friendly.
What's more, at Reeves Subaru of Tampa, we understand that these are challenging times when it comes to shopping for a new vehicle. But thanks to Valet by Reeves, you can shop with greater peace of mind by taking advantage of our offsite test drive program. Simply arrange a time, and we'll bring the Forester directly to your home or office.
Check out our current selection of the 2021 Subaru Forester online now, or call Reeves Subaru of Tampa at (888) 378-0739 today.