Looking for a Used Land Rover for Sale? Check Out These Models
Get Behind the Wheel of a Used Land Rover for Ultra-Capable Luxury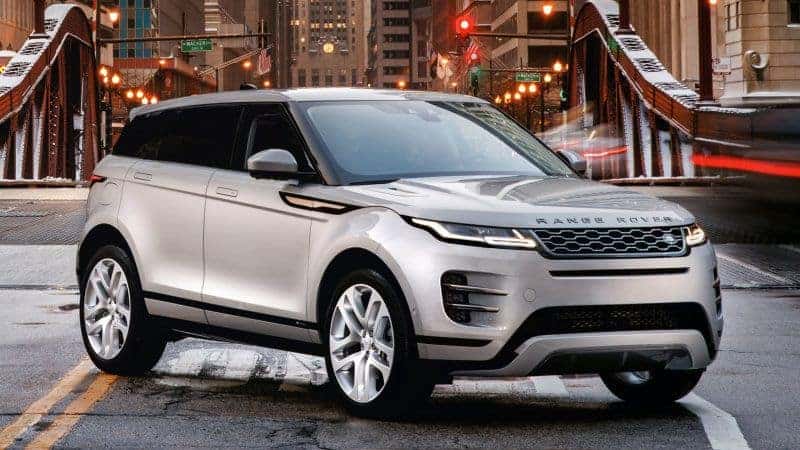 Over the course of the past 70 years, one automaker has consistently stood out when it comes to designing SUVs that define the concepts of versatility and capability. We're of course talking about Land Rover. In 1970, the introduction of the Range Rover revolutionized the 4×4 space once again by bringing a new level of luxury to the segment. 50 years later, the company is still renowned for offering the most capable, most luxurious SUVs on (or off) the road. It's no wonder you're looking for a used Land Rover for sale.
With that in mind, let's take a look at a few pre-owned Land Rover models you should consider.
For Your Consideration: Used Land Rover Models for Sale
Here's a brief overview of your used Land Rover options:
On the entry-level end of the spectrum you have the Discovery. Designed specifically with families in mind, it's roomy, comfortable, and capable.
Land Rover Discovery Sport
The Disco Sport was introduced to provide an entry-level option that is a bit more compact than the original Discovery, which makes it somewhat more maneuverable making it the ideal option for around-town driving.
The flagship model in the Land Rover lineup is the Range Rover. Full-sized, fully capable, and fully luxurious, this is truly a first-class adventure chariot.
Land Rover Range Rover Sport
Essentially, the RR Sport takes everything you love about the standard Range Rover and packs it in a slightly more compact body while emphasizing performance over luxury. The luxury is still there, but with this edition it's all about power.
Land Rover Range Rover Evoque
The Evoque was released to provide a compact Range Rover driving experience that is tailor-made for driving in the city. Packed with slick tech, it's the perfect ride for urban adventure.
Land Rover Range Rover Velar
Falling somewhere between the Range Rovers Evoque and Sport is the Velar. Designed with style, refinement, and tech as the priority, the Velar is an attention-grabber.
It's a cult classic that has a reputation for its unrivaled go-anywhere, do-anything prowess, the Defender has been redesigned and released to offer what just might be the most capable and versatile vehicle ever built.

Find Your Next SUV at Tampa's Premier Used Land Rover Dealership
Why is Land Rover Tampa considered the premier used Land Rover dealer in the area? It starts with our expansive selection, which makes it easy to find the right model and trim for your needs. On top of that we have a reputation for providing complete satisfaction, which means you can always count on receiving superior service.
And during these difficult times, you can also enjoy greater safety thanks to our offsite test drives. Simply arrange a time, and we'll bring the model of your choice directly to your home or office. What's more, all transactions and scheduling can be completed online from the comfort of home.
Check out our current used Land Rover selection online now, or call Land Rover Tampa at (813) 930-2505 today.