Meet the New and Improved 2021 Subaru Crosstrek
Experts Have High Praise for the Updated 2021 Subaru Crosstrek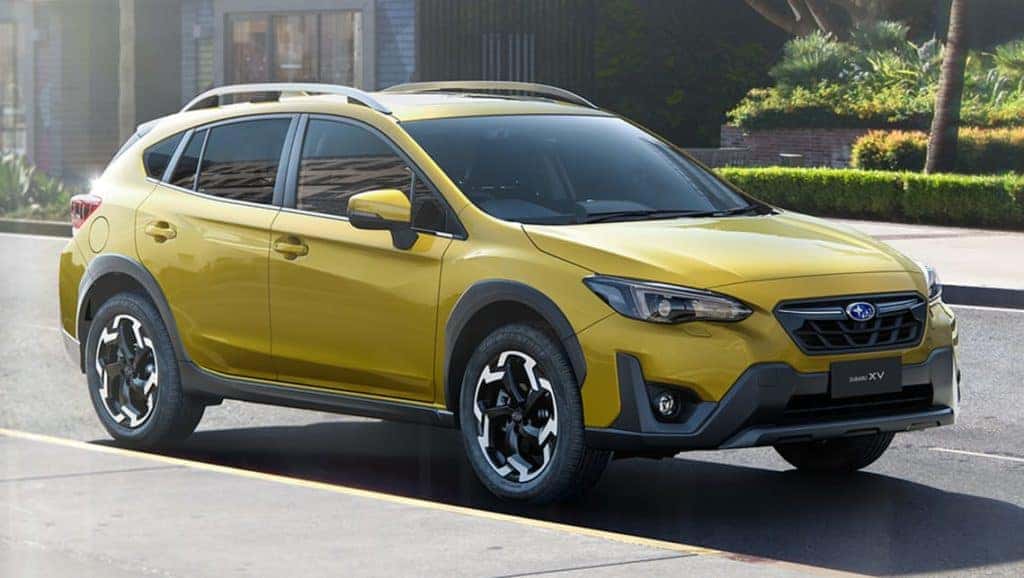 When the Subaru Crosstrek was first introduced eight years ago, it was immediately hailed for offering the brand's renowned versatility, comfort, capability, and reliability in a more compact package. Now the 2021 Subaru Crosstrek is here, and the industry's top reviewers are thrilled by what they're calling the best version yet.
"Pretty much perfect…The thoughtful addition of 30 horsepower and 31 pound-feet of torque via the new 2.5-liter flat-four is exactly what this vehicle needed…Subaru's Lineartronic CVT is among the industry's best, exhibiting excellent manners in nearly every driving condition."
"High ground clearance for enhanced off-road capability…Spacious seating for a hatchback of its size…Comfortable ride quality."
"A class leader…Even stronger…The Crosstrek is supremely practical…Four adults fit comfortably, and the cargo area easily swallows bulky items, especially with the rear seats folded…Comfortable, practical, easy to drive, and efficient…This little rig is a well-rounded package."
"Adventurous image…Drives more like a hatchback than an SUV…Plug-in hybrid is a compelling choice…With standard all-wheel drive, a comprehensive features list, and a boring-but-practical cabin, the 2021 Crosstrek is the Subaru of small SUVs."
"Winner 2019 KBB Best Resale Value Compact/SUV…Good fuel economy…At home on dirt roads…It's comfortable yet controlled, while being quiet and easygoing."
US News Rankings and Reviews
"Roomy cabin…Straightforward tech features…Cushioned ride…Standard all-wheel drive."
"A little more capable, a little more compelling…With a more powerful engine and improvements to driver-assistance tech, Subaru's compact Crosstrek is now a more competitive option…Impressive real-world efficiency…Attractive cabin…The 2021 Subaru Crosstrek is a solid all-rounder."
"Subaru just made the 2021 Crosstrek even more desirable…It has more power, better off-roading capabilities, and a host of features…Hatch-like driving behavior and improved off-roading capabilities."
"Excellent CVT…Off-road capable, rugged looks…New Sport trim…The 2021 Subaru Crosstrek flexes a more potent available powertrain but still prioritizes safety and capability."
Now that you know what the experts think, let's take a look at a few of the most important upgrades offered by the 2021 Subaru Crosstrek.
What's New in the 2021 Subaru Crosstrek?
On the outside the 2021 Subaru Crosstrek might not look all that different. While it does boast a more muscular design thanks to a new bumper and grill, the most exciting upgrades involve performance.
The only major issue reviewers have had with previous Crosstrek editions involved its somewhat lackluster acceleration, but with its new 2.5 liter flat-four drawn from the Legacy and Outback, the 2021 version gets a 30 horsepower boost that has drawn high praise from the experts. There is also a new Sport trim, which is more capable than ever thanks to its unique Snow/Dirt and Deep Snow/Mud settings that make it supremely surefooted.
The 2021 Crosstrek also includes more standard driver assist features, making it one of the safest vehicles on—or off—the road. The EyeSight safety suite reduces frontal impacts by 85% thanks to tools like Pre-Collision braking, and the addition of Advanced Adaptive Cruise Control with Lane Centering makes life even easier for the driver.
Suffice to say that the 2021 Subaru Crosstrek is more exciting, capable, and safe than ever.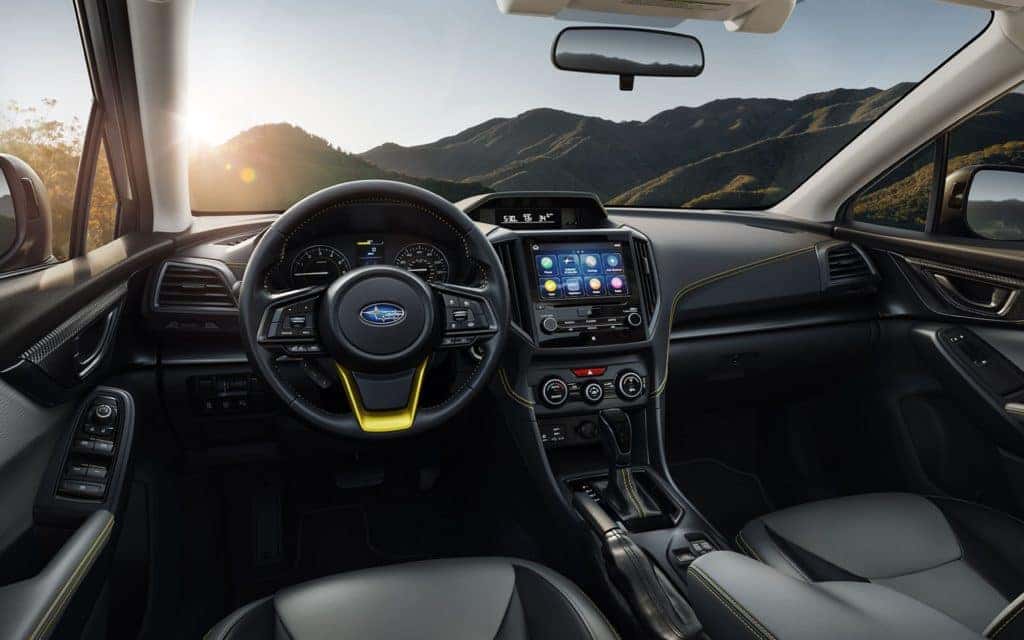 The 2021 Subaru Crosstrek is for Sale Now at Our Tampa Dealer
Ready to experience the new and improved 2021 Subaru Crosstrek for yourself? It's for sale now at our Tampa Subaru dealer.
At Reeves Subaru of Tampa, you'll enjoy the largest selection in the area, making it easy to find the ideal trim for you. Try out different models and trims, and discover which features best suit your needs.
And thanks to our offsite test drive program, you can shop with greater peace of mind. Simply arrange a time, and we'll bring the 2021 Subaru Crosstrek directly to your home or office. And all transactions and scheduling can be completed online, which translates into even more safety.
What's more, thanks to our commitment to providing complete satisfaction at all times, you can shop knowing that you'll always receive superior service. Our team is knowledgeable, prompt, and friendly, and we're dedicated to delivering on all your needs.
Check out our current selection of the 2021 Subaru Crosstrek online, or call Reeves Subaru of Tampa at (888) 378-0739 today.